Dr. Caitlin Chevalier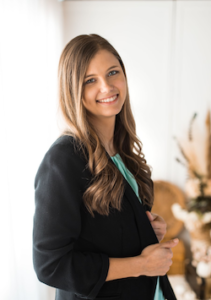 Dr. Caitlin Chevalier was born and raised in Catoosa, OK, and graduated from Northeastern State University in Broken Arrow.
Growing up, she became passionate about being involved in church and mission work. Through mission trips from Mexico to Mozambique, she decided to become an optometrist so she could provide eye services to her community and on future mission trips.
While attending optometry school, she met her now husband, Judson. Together, they have two daughters, Briar and Macy. They enjoy staying busy with soccer games, family trips, and their church.

 After 5 years as a provider and clinical professor with the Cherokee Nation Rural Eye Program, Dr. Chevalier specializes in ocular disease management including diabetes, macular degeneration, and glaucoma.
With a background in clinical education, she enjoys teaching patients the importance of various treatments and regular eye exams to maintain optimal vision and quality of life.